|

As a member of the group, look at the

benefits and functionalities

inaCátalog has for you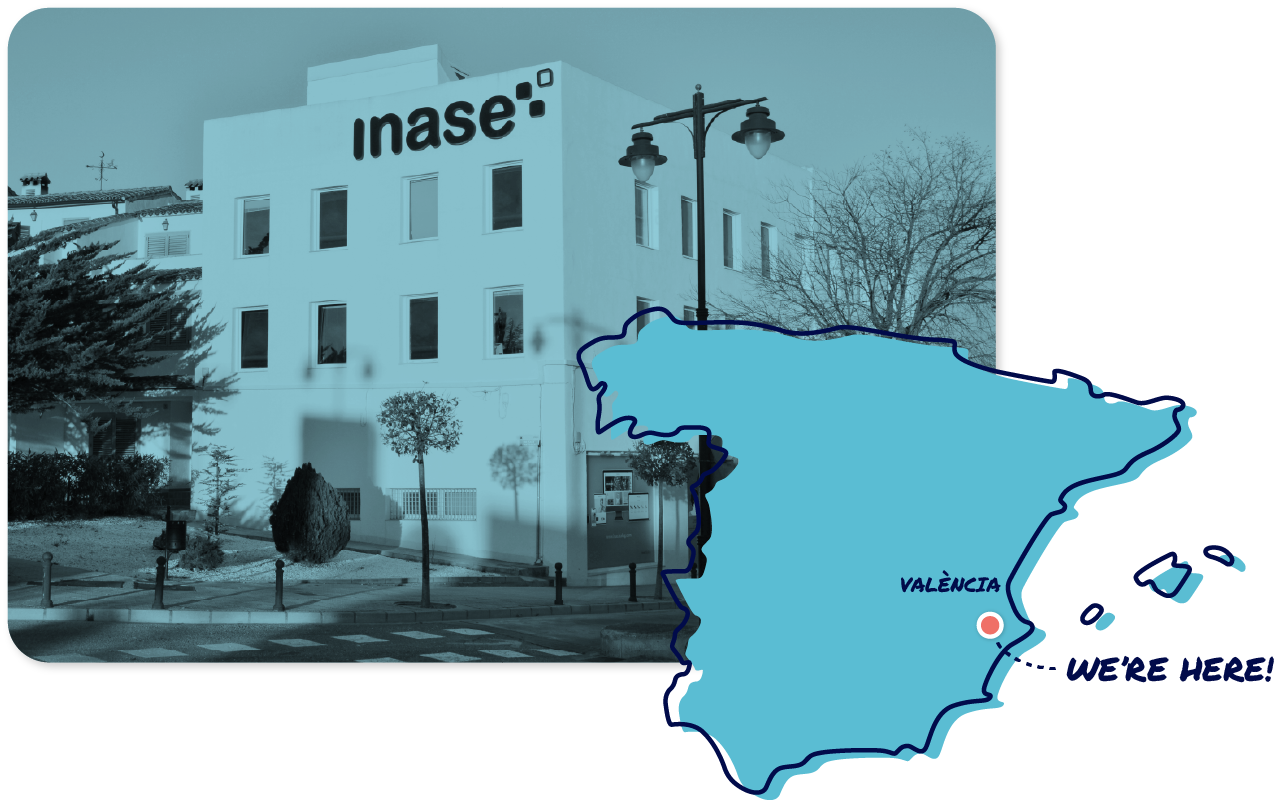 What we do
We are a CRM software for sales, offering our own tech solutions to businesses for enhanced management, sales, and streamlined processes across all sales channels.
40 professionals
A consistently trained, multi-disciplinary team with minimal turnover. Stability and expertise drive our company's success.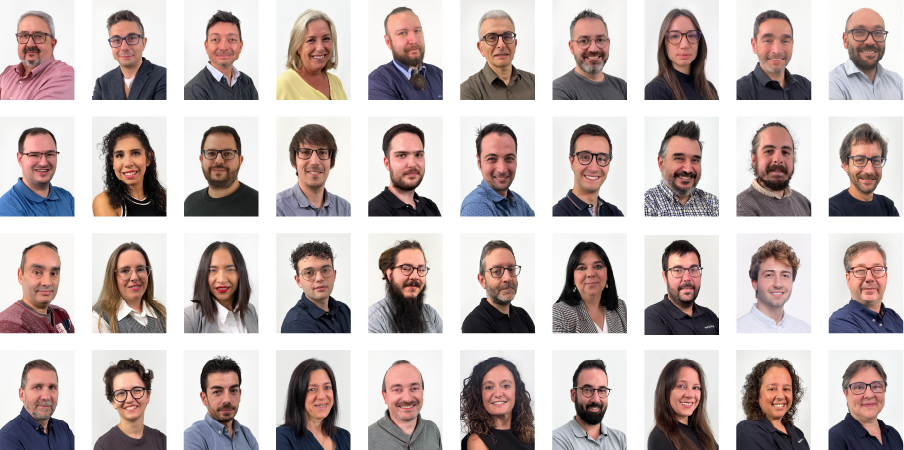 Omnichannel Ecosystem
inaCátalog consolidates orders from all your sales channels and seamlessly integrates them into your ERP system.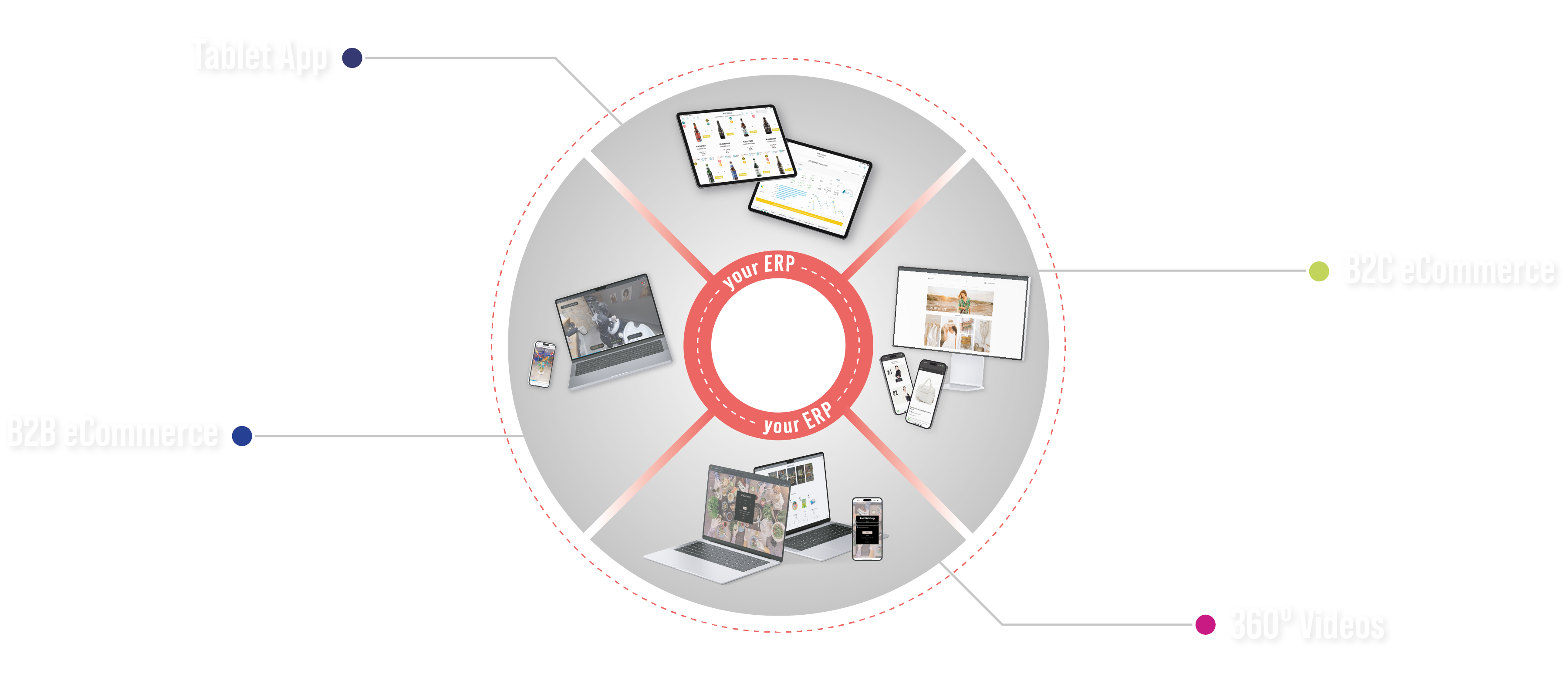 Tablet

App
● Offline Sales Software
● Designed for your salespeople's tablets
● In 12 languages
● Compatible with iOS, Android & Windows
B2B eCommerce
● To sell when you are not with your clients
B2C eCommerce
●

Connector for B2C online shop
● T

o sell to end clients and attracting interest
360o Videos
● Whole shopping process within the video
● C

lients walk, see, click and buy the products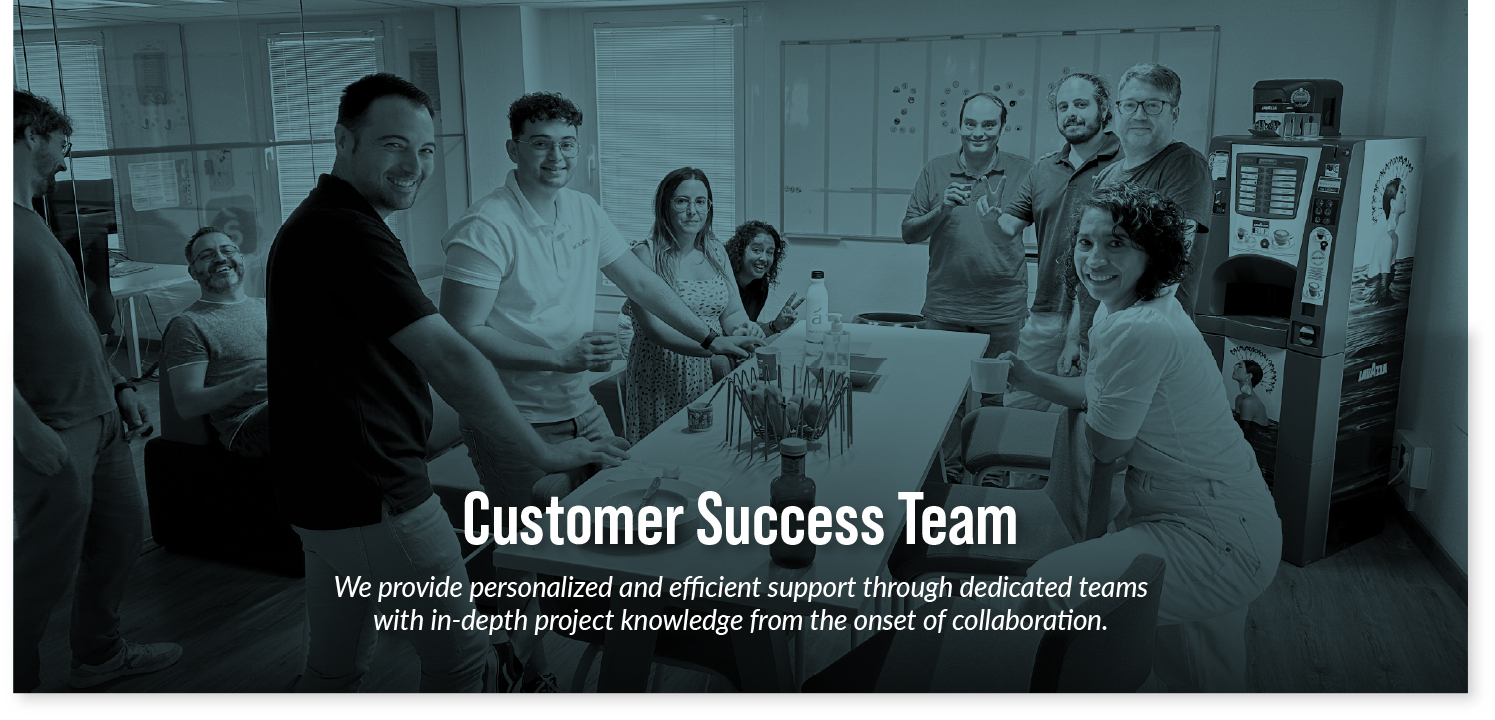 "inaCátalog eliminates tasks that are not relevant to my sales"
Angie Lymbourides
Commercial agent in UK | Castañer
"Offers are quickly defined and applied immediately by our salespeople"
Ricard Sanz
BUSINESS DEVELOPMENT DIRECTOR | RESOL
"In just 2 months we had everything parameterized and working"
David Sabater
OPERATIONS MANAGER | MERCALUZ
What type of customers rely on inaCátalog's solutions?
inaCátalog customers are generally medium to large companies which operate with sales teams and maintain an extensive product catalogue. Our solutions are designed to meet the specific needs of these companies, helping them to manage their sales operations efficiently by optimising the management of their catalogues and the sale of their products through an omnichannel system.
What sectors have you specialised in?
inaCátalog has specialised in a variety of market sectors; industries such as:
•
Food and Beverage.
•
Pharmaceuticals trade, cosmetics and nutrition.
•
Industrial sector.
In addition, we have a broad customer range in industries such as fashion, accessories, furniture, decoration and childcare.
What other systems does inaCátalog get integrated with?
The inaCátalog technical team made up of implementation experts is composed of great skilled professionals with solid experience in configuring and customising connections between our solution and a wide range of market-leading ERP systems.

This comprises a very large amount of recognised ERP systems such as SAP, Oracle, Microsoft Dynamics and Sage, and also it gets integrated with a variety of more than 40 other ERP systems available on the market.

The inaCátalog implementation process is completed within a period of 10 weeks.
Does inaCátalog offer a technical support after implementing?
Yes, it does. inaCátalog offers to customers an ongoing maintenance and support services after implementing.

inaCátalog's commitment to its clients goes far beyond the star-up implementation phase.

Once the project is up and running, we provide ongoing support through our comitted support staff. This team is entirely dedicated to addressing the changing requirements of your business and helping you evolve and adapt your project as needed.

Our care service is not only available to resolve technical problems or issues, but also to provide strategic advice and assistance in optimising the use of the solution.
What is your approach to software update and continuous improvement policy?
inaCátalog's approach is based on customer satisfaction. In order to achieve this objective:

• We maintain a regular schedule of software updates to ensure that our customers have always accessibilty to the latest functionality, performance improvements and bug fixes.
• Active listening to our customers, collecting user feedback and turning it into concrete actions to address our customers' needs and suggestions.
• Trend assessment, keeping up with technological advances in the market to ensure that our software is aligned with industry best practices and changing user demands.
Are your solutions standard or they are able to be customised according to customer needs?
inaCátalog offers a standard solution that is widely flexible and can be customised to each customer's specific needs. Our solution is designed to fit and satisfy a huge variety of business requirements, and also we consider that each company is unique and may have particular processes or needs.
What measures do you usually implement to assure the security of customer information in your software?
We carry out internal and external audits through companies specialised in cybersecurity in order to guarantee the security of our solutions.
Let's talk about your project