While in our article about digital sales we anticipated the key phases for the digital transformation of any company, in this post we will go deeper into the process of sales force and corporate culture & organization digitalization.
Do you want to learn how to transform your company step by step? Keep reading and learn how to do so successfully.
What we should understand by 'digital transformation'
According to the Innovation & Entrepreneurship Business School (IEBS), we should understand "digital transformation" as "the new business strategy opportunities that arise thanks to the emergence of technologies."
Digital transformation implies not only a technological change, but also the need to adopt new skills both by individuals and by the reinvention of organizational processes and structures. In this regard, digital transformation "is not oriented toward the technology being used […] but rather toward using it to accomplish set goals."
Digital transformation is not oriented toward the technology being used, but rather toward using it to accomplish goals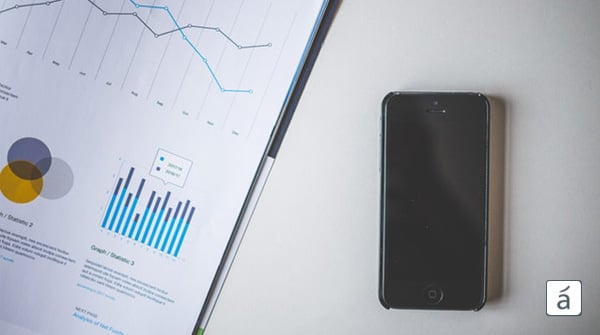 What are the greatest challenges for digital transformation?
It is precisely this change in the corporate culture and business models that is one of the greatest challenges faced by digital transformation nowadays. As stated by Expansión, most business digitalization projects are aimed at:
Improving customer relations

through the opening of new channels

Apply

new marketing formulas and a data analysis

that optimizes business efforts

Attain higher operational

efficiencies
However, this change toward digital is taking place in an isolated manner and through small initiatives which are disconnected from the rest of the company. "In many occasions, projects are undertaken by a small independent team," that has budgetary issues and problems to accomplish the involvement of all other departments.
Cultural and organizational changes are the main issues to overcome in business digitalization
Cultural and organizational changes are the main issues to overcome in business digitalization. In this regard, organizations should be capable of:
Getting all of their teams

involved

, fostered by management

Creating a

collaboration

and

synergic

environment

between departments

Rely on

technological tools

that benefit everyone

Get the

entire organization to

commit

in order to make that change come true
Phases of the sales team digitalization
The technological adaptation of the sales team is one of the key strategies of business digital transformation; this is because it can be beneficial to adapt to current markets and improve the accomplishment of goals. These are the key advantages of sales digitalization:
How to transform a sales department into a digitalized sales force. These are the steps you should take:
As technologies evolve, customers are using internet more and more to get informed before making a purchase decision. Which is why digital sales teams should be active online, being capable of providing assistance to prospective customers on any channel.
Align sales with marketing
When it comes to selling, marketing and operations are as important as the sales team. In this regard, the marketing department is highly valuable when providing the pieces that salespersons need to interact with their clients, and salespersons can share valuable information about what works with the audience in order to create campaigns that are better focused.
In this sense, measuring the sales and marketing traceability will be useful to optimally coordinate efforts in order to accomplish goals for both departments.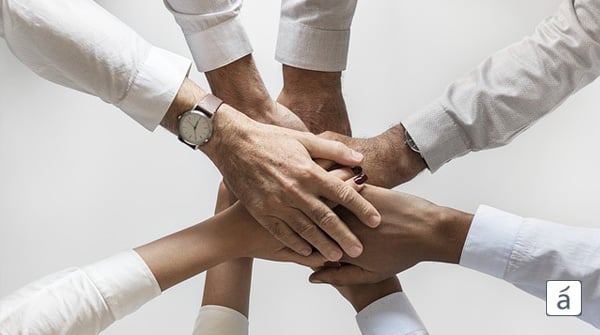 Identify internal skills and build your team
At times, organizations are not aware of the human resources that make up their teams. Evaluating these skills and aptitudes will demonstrate the strengths and weaknesses of our employees, in order to create a training program that helps in turning traditional salespersons into digital talents that connect, convert and are more productive.
Segment and monitor your audience
Identifying leads that will become clients is a key aspect of the sales process. Mobile tools for salespersons enable agents to identify the best leads to follow based on data obtained from the highest number of available channels.
Segmentation is the best way to obtain positive results, organizing prospective customers into several levels can help your sales team understand which strategy to employ.
Measure your effectiveness using the right indicators
By identifying and using the right metrics, an organization can optimize its strategy and improve the aspects that are working, yielding the desired results. There are hundreds of metrics you can analyze, but we advise you to start by the sales K PIs to measure sales performance, and customer KPIs to configure your customer loyalty strategy.
Metrics can be used to optimize the strategy and detect aspects that need improving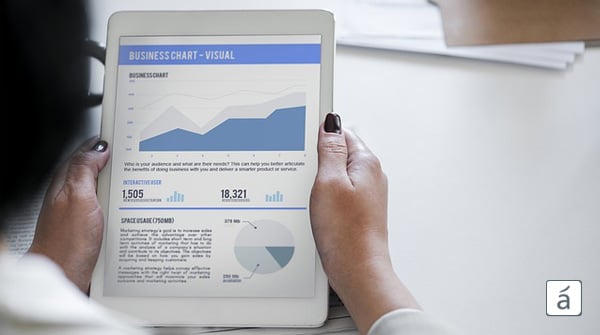 How can I be more competitive in this digital revolution?
One of the main concerns of companies when facing the digital revolution is how to be more competitive and avoid falling behind with respect to the competition, and how to optimize resources and efforts.
Focusing on the day-to-day is no longer enough; you need to properly establish a strategy designed for the mid and long-term, since digital changes imply a more open mind in every aspect.
Digital transformation is a trip that requires constant evolution
In that regard, you should keep in mind a series of tips to improve your efficiency within this technological transformation process:
Define your digital strategy

around the global strategy: define digital goals and monitor them to verify their accomplishment.

Employ agile methodologies:

agile organization allows for the fast deployment of various pilot projects, fostering creativity and flexibility.

Rely on technological tools:

digital transformation demands the deployment and interconnection of different applications and IT tools. The team's familiarity with them and their ease of use help them get implemented faster and more successfully, as is the case of inaCátalog – a very intuitive app that is deployed on tablets.

Keep your customer in the spotlight:

it is paramount to align persons, processes and technology to foster innovation and improve the customer experience across all aspects and environments.

Digital transformation is a trip:

digitalization is an effort that spans several years across the entire company, which requires a constant evolution. Once you accomplish your goals, you must set new ones, working to always stay at the cutting edge.
Now that you know how to perform the digital transformation of your sales force, learn about the software that your company needs to accomplish this transformation and accomplish your goals. Contact us for more information.