Sales objections are some of the most feared concepts by many sellers. However, they are nothing else than an opportunity the customer offers us to better know his needs and concerns, and ultimately, know how to better handle them.
A customer that poses an objection is showing interest in what we are offering him. Learning to handle objections by prospective customers and take them in a positive light is paramount to generate new business opportunities and get a "yes".
But not only that. Doubts and questions brought forward by the user may be useful for us to learn what the recurrent needs are and handle them in future visits even before the counterpart raises them. In order to accomplish that, reporting sales objections on-site is the best way to know and foresee doubts and concerns by customers about our product or service.
Take advantage of sales objections to generate new opportunities
The possibility of doing sales reports on-site makes it easy for us to better report every kind of detail, including objections raised by the customer. This generates great opportunities for our business, because it allows us to:
Compile and organise valuable information: the fact of being able to create reports in real-time, at the very moment a visit ends or even during it, allows you to write down even the slightest detail, including objections.
If the sales representative has to way to get home to create his visits' reports it is possible for relevant information to get lost or for data from various visits to be confused. This is prevented by using tools such as inaCátalog, which works both online and offline, allowing us to stay always connected. In this way, data collected by agents are visualised and analysed in real time.
Optimise sales performance: administrative work is reduced and made simpler, which leads to sales visits being shorter and data integration to be automatic. The outcome? Time and costs optimisation.
Anticipate objections by other customers: the entire sales and marketing team may access visit reports at any time and place. Thanks to this agile access, your team may query prior reports in order to learn about recurring objections and pose sales strategies that help handle them. This translates into a greater knowledge, confidence and self-control for the seller himself, who will perform sales visits being more secure of himself.
Create more attractive product presentations: product demonstration videos, more detailed spec sheets, related or supplementary products… Customer sales objections will be useful for your marketing team to create product presentations that are more attractive and efficient, focused on the doubts and needs of our leads and on how our services can handle them.
Causes of customer objections
Once we have understood that objections are nothing more than a sign of interest in our product, we should learn how to deal with them. The first thing you need to keep in mind is that users are not interested in the product itself, but instead on what it is it can do to satisfy his needs and expectations.
This is the doubt that we need to handle. In order to do that, knowing its causes may be useful to guide us toward an optimal resolution. Based on this interesting article on the Foromarketing portal, there are eight reasons or causes that are the origin of objections for customers:
Fear of giving in to the seller's influence
Need to look competent in a specific field or as a tough negotiator
Due to interest or curiosity
Looking for peace of mind. Distrusts the offer, the seller, the product or the company itself
To manifest his indifference. He is not interested in our offer, his needs are covered...
His own contradicting personality. He opposes by nature, his principles get in the way...
Due to a logical reaction. He thinks the sales representative's arguments are false
He needs to get fully convinced. He believes our product or service can help satisfy his needs, but requires more information in order to make a decision and/or justify the acquisition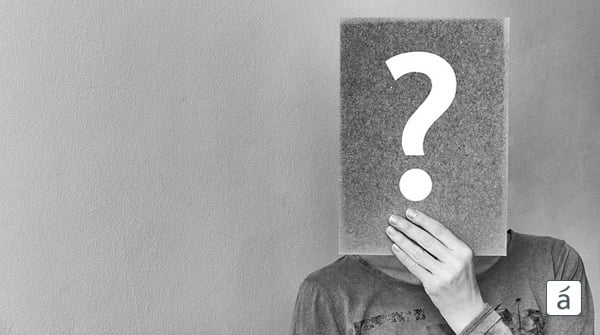 How to handle sales objections
There are a myriad of tactics and strategies to handle sales objections; however, all of them have something in common. In the first place, that you do not need to contest sales objections, but rather dispel them. Why? Because customers' doubts should not imply a defiance, since that would be incompatible with closing a sale.
Instead, we should dispel and clear them up, in order to handle them optimally; which is to say, ending in a transaction. For this there are a series of sales objection techniques that may help you. Make a note of these tips:
Listen to the other person:in order to properly identify the needs, expectations and doubts of a consumer we should listen to him proactively. Before answering, know the real objection and your customer's point of view.
Understand and clarify:repeat his objection in your words, make direct questions in order to better understand and clarify his actual issue. Do not just rely on your perception of it and do not take for granted that you have understood without inquiring.
Look for common ground:once you have really comprehended what it is that troubles the person you are visiting, let him know that you understand his point of view. With it you are not confirming or rejecting his objection, but looking for a common ground that makes your customer feel comfortable and dampens the reply.
Answer his questions and clarify his objections:it is the moment to dispel the objections. If it is false, express and explain that the information is incorrect. If it is true, acknowledge the problem and look for a solution that minimises its importance. At this stage it is essential to connect with the interests, motivations and purchase criteria of each buyer and relate them with our solutions and products.
Conclude and continue the conversation:confirm that the obstacle has been overcome, that the customer is satisfied with our reasoning, and whether there is any other reason that prevents us from moving forward with the sale. If there is one, we should resume the process and try to handle it. Otherwise, we will be able to resume the main conversation and continue with the sales process.
The importance of listening to our customer lies not only in understanding his objection in order to handle it, but also in making him see that we understand his concerns in order to gain his trust
Learn from the results
Once the visit is over, evaluating the objections and classifying them will help us know what we have done wrong, where in our meeting we were successful and how to overcome future objections.
As we have seen, in addition to learning how to handle customer objections it is very important to learn from them. Based on this premise, onsite reports offered by mobile sales tools will help us outline future courses of action in order to learn how to deal with the problems of our prospective customers.
Optimise your reports and record sales objections in order to detect business opportunities using inaCátalog's features.
Make the most out of your sales force and learn about the advantages of this sales tool and mobile sales CRM. Ask for a free trial and start converting objections into new sales opportunities.