Consumers nowadays require a clearer and more efficient service during the purchasing cycle, which organizations should provide through a series of agile and fast processes that are useful for the user. The omnichannel strategy plays a major role in this, and is the main tactic if we intend to capture customers and gain their loyalty. In this post we show you why.
As stated by Observatorio de Ecommerce, "omnichannel has become a must, rather than a choice." Users move through different platforms, which makes it paramount for businesses to adapt to that reality as well. Implementing an omnichannel strategy means transforming all of our processes and organizational practices and tailoring them to current market and audience needs.
What is an omnichannel strategy?
According to Juan Carlos Mejía, digital marketing and social media consultant and speaker, omnichannel is the "set of tools that a company uses to reach its customers" and the way in which it uses them to streamline its relationship with them. In it, the focus is on customers and their importance is increased, which is why it becomes particularly important to compile information about them by means of every available channel.
By having a well-defined and effective plan, the omnichannel-related goals in an organization may be attained and be more effective upon their implementation. Their main goal is to improve the customer experience, gain a greater loyalty toward our brand and thereby increase the possibilities of a purchase.
Reasons for implementing an omnichannel strategy
Marketing and sales experts point out that implementing an omnichannel strategy will bring many benefits for your company. Among them, they highlight the opportunity of ensuring traceability in consumer interactions, regardless of the channel they use to contact us; and offering our customers the idea that our company is focused on providing a homogeneous and unique customer experience. Furthermore, implementing an omnichannel strategy will also mean the dissemination of a coherent brand message, regardless of the channel used for such purpose.
What are the main reasons for implementing an omnichannel strategy?
It improves the consumer's perception and his loyalty:
Consumers expect to be served through different means and obtain satisfactory answers that meet their needs on every channel. Customers look for a unique, personalized experience that is also coherent and unified in regard to the brand's message.
When a company decides to employ several channels, the result obtained is a more personalized interaction. As already seen, this will help improve the consumer's perception of the brand, as well as his loyalty after seeing his needs addressed through any channel.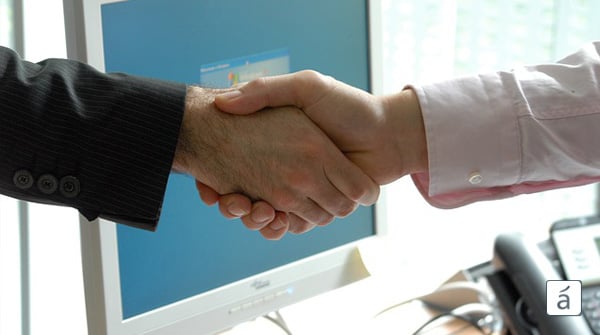 Allows for a more efficient data collection:
The main idea behind an omnichannel strategy is for your business to be able to keep track of your customers using several channels, while your team collects data about their preferences in order to offer them a better service.
This tracking will help your company better understand the needs of your users and their preferences, and you will be able to set in motion cross-selling and upselling strategies, as well as specific actions that are tailored to each customer at the best time.
On one hand, by knowing our customers better and adapting to their needs and all times, we will be able to better detect sales opportunities and get larger orders (by taking advantage of cross-selling).
In addition, omnichannel will allow organizations to have an overview of all of their communication channels, as well as to make the most out of them.
Enriches decision-making:
Having multiple communication channels will let you access many flows of information and collect very interesting data for your organization. In order to have a good control over your business and your situation, you need to understand these flows of information.
Thanks to the data analysis offered by a CRM system such as inaCátalog, you will be able to comprehend, measure and review the interactions with your customers with the purpose of making them increasingly efficient and personalized.
Furthermore, having all the data in one place will let you determine patterns, detect trends, predict and better detect business opportunities and get more breathing room to act in the face of certain problems that may emerge.
Thanks to focused databases you will be able to have all the information just one click away, in order to query at any time and place the available products, daily offers, prices, etc. In this way you will be able to lead a real-time stock control and address each customer's inquiries at the moment of the visit, without depending on the central offices. This will translate into a greater effectiveness and independence for your sales force.
This optimization will also be possible thanks to onsite reports, which will allow for the reporting of each interaction with the customer at the very moment that it takes place, preventing a loss of information or mix ups.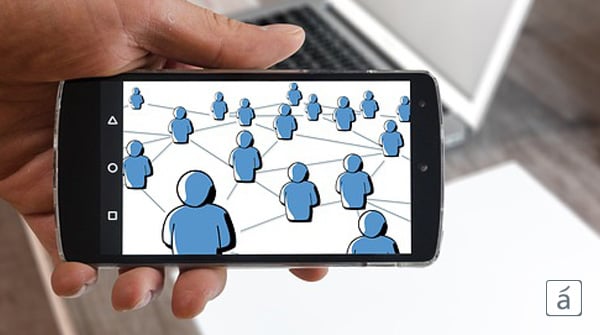 How to implement omnichannel in my business
Omnichannel in the interaction and communication between companies and their customers has gained a particular importance nowadays, since these strategies are based on users and on improving the purchasing experience, increasing the retention and loyalty of current consumers and helping obtain new ones.
Companies and all of their agents should be capable of understanding their users and creating the necessary methods for them to have an optimal and effective communication with the organization.
Even though you will need to carry out a number of specific actions to address your needs and meet your goals, according to the ESIC Institute of Digital Economics, the first thing you should do to develop an omnichannel strategy and implement omnichannel marketing processes is to implement a CRM and integrate it with your ERP. This will let you know your customers and users, your products and your sales.