José Antonio Enguix is inaCátalog's Product Manager. His role in Inase is identifying opportunities, trends, needs, problems, new segments, etc., on the market. He plans the product's roadmap at a strategic level, alongside a multidisciplinary team, with the purpose of developing and providing companies with the best possible tool – profitable and useful. Enguix explains inaCátalog's characteristics from a technical standpoint and in relation to its CRM software. To him, "the app is just one part – the onsite Mobility Server containing all the information, the communication system, and above all, the human team are what make projects have an almost guaranteed success."
What are inaCátalog's functionalities? What extra features does it include?

inaCátalog was born as a tool to manage the sales catalog and to take orders, but it has increasingly evolved into a system that provides information to agents that helps them in preparing for visits in order for them to be more successful, and in collecting other types of information that allow companies to improve the way in which they approach their products and their sales. It is increasingly becoming a powerful CRM system and a sales booster.
It is intended to be a solution rather than a product. The app is just one part, – the onsite Mobility Server containing all the information, the communication system, and above all, the human team are what make projects have an almost guaranteed success.
Its extra features are the fact that the tool is really multi-platform, ensuring that the application behaves identically on any tablet (iOS, Android, Windows). Another important extra feature is a very powerful business relationship, which allows highly complex prices and promotions to be applied, as well as customizable reports, which enable companies to generate personalized items and analyze them.
As product manager, I can say that we work to improve on every aspect and adapt to market needs.
How many people can use it and from where?

The company can deploy an unlimited number of devices and persons using inaCátalog, but it depends on the processing capabilities of the systems at the central office. It is mainly used on mobile tablets of the three major platforms: iOS, Android and Windows. And from PCs as well. A web version will be available soon. It is highly visual and intuitive, and regardless of the platform where it is running, everything looks the same.
What features does the standard tool offer and which can be added as extra?

The standard version includes features such as: dashboard, reports, configuration system, data exchange, integration… Anyone installing inaCátalog will have this and much more. In addition, there are more specific and special features, such as the automatic submission of Excel or Pdf orders through the Mobility Server containing information about the products and their images (product, quantity, price, stock, photo, EAN, etc.).
We also have modules such as Year-To-Date Comparisons based on subcategories and products in units and price, value and percentage; report submission via e-mail and others that have been requested by many companies, such as PLUS Fees and Promotions or the ability to add new configurable filters based on the customer's needs.
Then, for example, in the pharmaceutical sector, the wholesaler transfer order generation feature is quite handy; companies in the industrial sector that offer direct shipping find the fee calculation per agency and best option to be quite useful; in the cosmetics sector the feature that allows discounts to be exchanged for gifts and point-based sample control see significant use, among others.
What are the most useful features?

I would say the sales dashboard, Instant Reporting (analysis using the Five Ws model), the customer records (that contain key information for preparing the visit and knowing what to focus on), the rates, offers and promotions features as well as the sales process itself, the personalization capabilities and image processing.
Which services of inaCátalog's CRM help with decision making?

The application itself does so, by allowing information to be available and accessible anywhere, anytime. More specifically, reports, and above all, statistics. Reports allow information to be collected in an orderly fashion so that its subsequent handling in statistics turns out to be easy and agile.
What is the information that inaCátalog lets you handle, and how does it accomplish this?

Each agent, department, etc., may bring up a customer's sale logs, which allows him to establish patterns, behaviors, sales templates… And analyze that information in order to draw conclusions. On the other hand, the reporting feature is very powerful and useful, because each customer can configure them as he pleases based on the parameters he requires, and perform his own analyses. This information can subsequently be analyzed and distributed among salespersons (technical information, sales information, characteristics…). The reports handle information in text mode, which means that when you want to send a statistic, graph or report that combines images with text, you need something else. That is where attached multimedia files come in, which give you the possibility to link a record for a product or customer with a document (PDF, Excel, video…) in order to have a global overview of them.
How is the tool's security ensured?

The first assurance is that all information is contained in an encrypted database, which means it is practically impossible to access its contents. This measure has been implemented from the start. We also offer security in device communications, making information transfers encrypted. We then have usage security measures, such as the ability to destroy information, access using passwords and remote device control.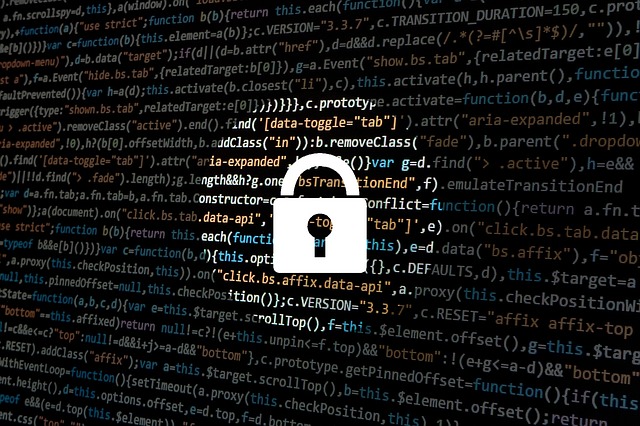 What is inaCátalog's implementation and installation process like?

In order to be able to install the tool and prepare the devices, an implementation process is carried out. The key aspects are ironed out with the company and the necessary information is added to their server to configure the tool. Lastly, the agents just need to download the application, enter their username and password, and start working with inaCátalog.
- By adding new optional modules.
- By configuring the various options. The application has about 500 parameters to customize its behavior.
- By changing the look & feel of the application, adapting it to the company's image.
- By defining catalog structures that help with the presentation and sale.
- By adding relevant information with reporting and multimedia.
How do you adapt your CRM system to technological changes? How do you decide whether to add a new feature?

Since we are developers, we add improvements based on needs pointed out by our customers. Furthermore, we pay attention to technological trends and lead the product toward them when we see they are starting to take hold.
How are errors handled?

Possible errors are notified to the support department. They are verified and we attempt to reproduce them. If we succeed in reproducing them, it is considered to be an error and it is handed over to the development department. There, a solution is sought and the work is planned. Upgrades to the application that resolve the incidents detected within a period are periodically published to all markets.
If a major or crippling error is ever detected, all available resources are dedicated to its immediate resolution.
How is inaCátalog's CRM integrated with companies' ERPs? Which programs or systems is it compatible with?

Integration is performed through an exchange of information that adds all available data in inaCátalog to the ERP. It is practically a custom-tailored integration and it does not depend on the ERP, only on the functionalities it offers to allow the exchange of information.
There is no standard interface per type of application, because the information is organized by each customer as he pleases, even when dealing with the same ERP.
What would you recommend to the technical team of a company that is looking for a Mobile CRM system?

To weigh the power and flexibility of our solution and the human team behind it, since because we are developers, we have the autonomy to make the application evolve and satisfy the needs that clients have throughout time.
Our team is what makes us different; our commitment and involvement in every project, with every client.