The implementation and use of adequate Customer Relationship Management (CRM) software is paramount for any company and it can help it progress at various levels. Specifically, in this article we will discuss the benefits of implementing sales software to improve decision-making, in addition to going over other of its advantages.
In current markets, the relationship that the company has with its customers implies an advantageous differentiation with respect to its competitors and an enrichment of its own processes. Both when generating new relationships and when strengthening existing ones, customer management and CRM tools have been evolving with the passage of time, being useful to optimize sales processes and the management of sales and marketing teams.
In that regard, Customer Relationship Management systems address the need to integrate technological strategies that allow the organization to automate certain tasks and processes, in addition to offering an overall and precise overview of the activities affecting sales.
What is CRM?
As stated above, one could say that CRM, or Customer Relationship Management, is a strategy that affects the company at every level, whose purpose is to help improve customer care and his relationship with the organization, managing all data inputs and outputs through platforms of various natures, integrated with computing tools and the company's ERP.
If you want to know more about CRM trends and how these systems have evolved toward a mobile technology, we recommend that you take a look at the following post: "Mobile CRM software trends for 2018".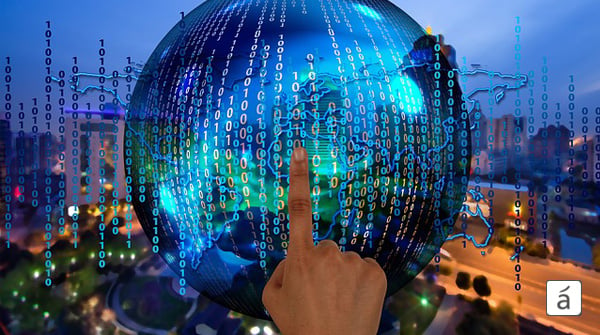 Customer Relationship Management in decision-making
Obtaining key information about customers is not only useful to benefit the efforts of salespersons and their relationship with prospective customers (personalized service, improved pre-visit planning, exclusive offers…), but it also optimize other business processes and levels.
More specifically, and where mobile customer management systems become particularly effective, is in decision-making, which can be enriched due to several reasons:
Thanks to a sales software, management teams and sales agents have a

complete and detailed information about each consumer

, his tastes and needs. With it we can perfect our offer in order to provide them with the services they value and the products they wish to buy.
They include information about the

current and potential value of the customer

, which allows you to develop personalized loyalty plans, know each user's profitability and boost the conversion and the number of customers.
They enable the creation of an

integral profile for each prospective customer

, facilitating consumer, and thereby, offer, segmentation.
They facilitate the analysis of reports

and key information, allowing the detection of

purchasing trends and other data of interest

to the company.
They allow you to

predict the chances of success

of a marketing and sales campaign for each segment, anticipating behaviors and estimating its

investment and returns

more in-depth.

Thanks to a Customer Relationship Management program, we are able to

forecast the sales volume

, measure the quality of customer service and monitor the business' performance.
All of this information, in conjunction with an automated and centralized reporting system such as inaCátalog allows data to be collected in an orderly fashion so that its use in statistics is faster and simpler. This facilitates the evaluation of different variables in order to monitor them and implement predictive and much more effective strategies.
Advantages of inaCátalog as a sales software
The inaCátalog mobility tool offers all of the advantages of Customer Relationship Management, facilitating a complete control over the activities of the sales force and its relationship with consumers.
This mobility-based sales app and CRM, used on mobile tablets and which offers on and offline connectivity, allows agents and the team to access key information anytime, anywhere, preventing the loss of information and improving customer tracking and sales thanks to:
Greater sales force autonomy

During the visit, salespersons will have complete information about all products, their features, supporting material, and stock information in real time, without depending on the central office to act, and letting them close sales and report sales on site.
Data synchronization and real-time analysis

A Customer Relationship Management tool that offers mobility, such as inaCátalog, allows you to make reports anytime, anywhere, thereby obtaining a higher-quality feedback. It also lets the central offices and management teams to query and analyze different variables, saving time and resources and facilitating decision-making.
In addition to these benefits, the characteristics of inaCátalog itself (speed, ease of use, task management and automation, relevant and measurable information, permanent reliable information, innovation and specialization), let it adapt to the various organizations and equipment, integrate with the company's ERP system and align with the accomplishment of its goals, providing value to each interaction with the customers.