There are still salespersons that arrive at each visit with a mess of papers, brochures and disorganized spreadsheets. For customers, time is gold, and capturing their attention is becoming increasingly harder. This is why we should be able to set a unique and clear corporate and brand image, that can be used to surprise our customers, please them, and offer them a complete purchasing experience like no other.
The way in which our products are presented is a part of our corporate image, which should be cared for and be related to the latest in corporate culture and our corporate values, in addition to being adapted to our target audience and set us apart from the competition. This can be accomplished by using a sales app that is tailored to our company.
Corporate image, a differentiating factor
Each interaction we have with a customer, either current or prospective, contributes toward our brand identity. Providing a surprising and unique experience in each of them requires planning, processes and support tools. From the notes we write about the customers up to the benefits from customer loyalty, and detail can make a difference.
As stated by the Bienpensado platform, "delighting" our customers can become our competitive advantage. "The competition may copy your products, lower their prices or offer similar benefits, but something they cannot copy is what they experience when they work with, or buy from, you." And corporate image plays a major role in this, by helping strengthen our position on the market and satisfy our prospective customers in a unique way.
Related reading: Customer KPIs: the path toward recurring sales
How to improve the image of the company with every visit
The sales visit is the perfect moment to improve and strengthen the image that the customer will get of our brand. Salespersons can interact with prospective customers directly, personalize the product and services offering and address their needs and doubts. All organizations that have direct contact with the audience need to be aware of the importance of their corporate image, and it is for this reason that they should bet on perfecting and differentiating it.
Nowadays, the best ally when improving a company's corporate identity to sell more and better are sales applications. Just like inaCátalog does, they offer a series of characteristics that will help capture the customers' attention and they are useful to improve the corporate image on every visit:
Personalized and segmented catalogs
The inaCátalog catalog-based sales app allows you to design interactive and eye-catching catalogs that capture your customers' attention and can, at the same time, be useful to know which marketing pieces are more attractive and are working better. But not only that; it also lets you create personalized catalogs segmented per customer type in just a few minutes, in order to offer each user the products and services that are better tailored to their needs from the get-go (personalized offers, related products, past orders…). Lastly, it allows other content (PDF, multimedia files, etc.) to be added to the product records in order to have much more information about each article and professionalize the visit.
If you want to know more: How to create personalized catalogs in five minutes with inaCátalog
Thanks to reports and digital sales we can also strengthen our corporate identity, since we can perform tasks much faster and mechanically, giving sales agents more time to be dedicated to the visit and the customer. Likewise, inaCátalog allows you make reports and perform satisfaction surveys during the visit itself, which will be useful to obtain a much more thorough and detailed feedback of each sales visit and use that information to make better decisions.
Databases and thorough customer records
Not only will we have detailed product records with as many attached files as we need or want, but we will also have records for each customer. They are automatically uploaded to the databases and customer history, providing agents with all the necessary information to improve the pre-visit planning and personalize each encounter, maximizing the chances of success and the prospective customer's feeling of satisfaction.
inaCátalog allows you to access the product inventory and its detailed information about availability, sizes, colors, etc., anytime, anywhere. Thanks to the real-time stock management, closing sales no longer depends on calls to the central offices, and if a customer wants to know how many units of a specific product are available, we will be able to answer automatically. This not only translate into a reduction of times and a greater autonomy for the agents, but also into a fast, personalized, quality and reliable service at the lowest possible cost.
Innovation and adaptation of the brand's identity
To all of these features that catalog-based sales apps have, we can add that by using inaCátalog, we can tailor the tool's image to that of our own brand identity, unifying the outward impression to be in tune with our values and corporate culture. Furthermore, we will radiate the sensation of being an innovative company thanks to this technological tool and its functionalities.
You might be interested in: Reasons to implement an omnichannel strategy in your business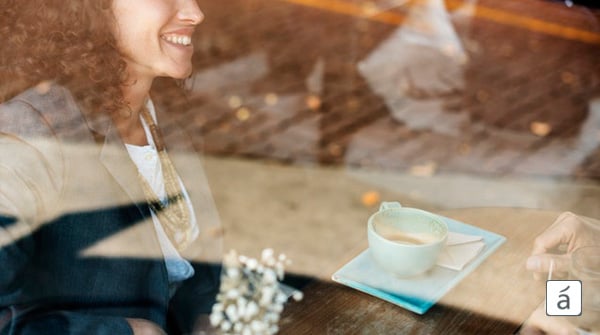 Other tips to surprise your customers
Preparing sales visits is an activity that we should continuously care for and perfect in order to grow our corporate image. In addition to personalization and satisfaction, we should try to surprise our customers on every interaction. In order to captivate users, the Entrepreneur magazine offers a few tips:
Know what influences their satisfaction

: identifying what aspects are influencing the customer's satisfaction in regard to the relationship, which changes depending on the sector, and even, on each customer.
The surprise itself

:

"don't get in touch with customers only when you want to sell them something" is what they say in this portal.

You should stay close, give them gifts when suitable and generate positive memories of their purchasing experience. "If you are associated with a good service, it is harder for you to be replaced for someone else," they claim.
Offer benefits

: offer benefits just when your customer needs them. Any action that your competition does not do will surprise the prospective customer, who will remember it in a good light and increase the chances of him returning to you in the future.
Satisfy new needs

: just like customers change and evolve, we should as well. For this, we should pay attention to their consumption habits and respond to their new needs.
Now that you know how to surprise your customers and improve your corporate image, learn more about what a tool such as inaCátalog can do for you, which offers business intelligence and a mobile CRM.