Being unaware of the available stock is a common problem among sales representatives. Not knowing the current stock results in leaving a demand unfulfilled, possibly irreversibly missing a sale opportunity. This setback can easily be avoided by using real-time stock management tools that allow you to know at all times the availability of a product and facilitate the generation of specific offers for each customer.
The essence of competitiveness of companies and sales departments lies in the ability of offering a fast, personalized, quality and reliable service at the lowest possible cost. This can be accomplished through an efficient and automated order and stock management. Any other competitive advantage (prices, technology, etc.) may be affected by not having an adequate stock control in place.
What is stock management?
According to Friendly Business, stock management is "the activity and use of assets and resources to plan, organize, control and track stored products and materials with the purpose of offering a constant service to the existing demand with the maximum reliability, speed, versatility and quality, at the lowest possible cost."
And what are stocks? As stated by the Macmillán Profesional publishing house, a company's stock is the "set of goods that are in it, stockpiled at a specific place, in transit or in production, whose objective is their business-related application in industrial or commercial processes." Therefore, a proper stock management guarantees an adequate control, and catering for demand.
In business activities, stock has three main purposes:
Ensuring the

constant

and plentiful

supply

to carry out business activities.

Catering

for

consumer needs

when he requires the product or service.

Facilitating the

generation of personalized offers tailored

to

each customer to facilitate cross-selling and/or upselling.
Benefits of real-time stock control
In order to offer quality sales services and being able to cater to demand at all times, it is necessary to have a sales tool that helps maintain and professionalize stock control.
Applications such as inaCátalog automate warehouse information, allow for a direct management of orders and provide any data regarding stock levels in real-time. Thanks to all this information, the sales force arrives at each visit with the certainty of knowing in real-time the available stock quantity, avoiding any error that may affect the quality of the services rendered. Among the benefits of working with an order management software or an order management feature included in our ERP, we can mention de following:
1. Speed
These mobile tools allow us to be aware of each stock movement at the moment they take place, increasing the response speed to information demands. This speed can also be achieved by the reporting system, since these reports can be made at any time, anywhere, preventing the loss of important information.
2. Personalized, quality service
Having all stock information up to date, as well as that of related products, limits sales lost due to out of stock products. In addition, it elicits a greater loyalty among customers when they see all of their needs fulfilled with custom-tailored offers and related products.
3. Increased performance
The fact that the salesperson has all stock information at his disposal results in more effective sales, and increases cross-selling and upselling. The outcome: selling more and better, improving the return on investment of each visit
4. Error reduction
When the sale takes place in mid or large-sized companies, where several salespersons perform operations at the same time, it is common to see errors and time losses when locating articles and managing orders. Mobile tools keep all information updated in real time, preventing stockouts and any administrative error.
5. Identification and planning
Using inaCátalog not only allows us to manage stock in real time, but also to collect data for each sale on-site in order to analyze it and draw long-term conclusions. Thanks to this, we can detect seasonal peaks for specific products, locate slow moving (or stagnant) inventory, and plan sales campaigns and stock resources based on sales.
It also enables sales and marketing traceability in order to determine which marketing material works better when selling and readjust sales strategies.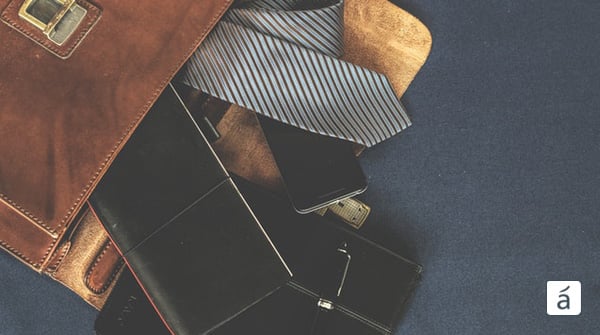 6. Greater sales force autonomy
Sales representatives need no longer depend on calls to the central office to get product stock information. As a result, visit times are reduced and performance and independence increase across the entire team.
In order to provide the sales force with autonomy, the tool should have a local data exchange service or backoffice (Mobility Server in inaCátalog) that allows for synchronizing customers with the contact list of each device, as well as products in their databases.
Do you want to know more about the features a sales app should have in order to enable an efficient stock management and guarantee security and adaptability? Take a look at the following article: "10 basic features every sales app needs".
Choosing the right order and stock management system
If you want your sales team to provide a quality service and accomplish sales goals, you should be able to offer your customers updated information on your stock.
In order to accomplish this, it is paramount to have an adequate order and stock management system. Which one should you choose? The one that meets the needs of your sales force, offers constant data updating and tracking of sales activities, and offers a fast connection to your company's ERP.
inaCátalog offers this and much more – an all-in-one sales and Mobile CRM application that will let you optimally handle your stock and manage and personalize the dashboard, so that all information is always available and you can properly track and monitor KPIs.