The purchasing experience is one of the most important variables for an effective customer management. An optimal customer experience is an objective that we should accomplish if we want users to keep us at their 'top of mind' and always be aware of us. Which is why in this article we will show you 7 resources to optimize the customer experience that will help you sales force lead customers toward the final decision, close sales and gain loyalty.
According to the Todo Marketing blog, the customer's purchasing experience is "everything the customer perceives during the purchase process of a product or service." Its goal is to take care of all aspects involved in the acquisition process, including both actions by the company prior to the interaction with the user (marketing actions, visit preparation) and elements used during the moment of the visit.
The purpose of any strategy for enhancing this experience is to increase the satisfaction of prospective customers and gain customer loyalty. In order to do this, there are several resources and guidelines that you can benefit from in order to improve the purchasing experience and increase the chances of success.
Resources to improve the purchasing experience
1. Personalize the customer's experience
Users demand as service that is personalized and tailored to their tastes and needs. As stated by the Entrepreneur newspaper, "humans are complex customers; we do not like being sold to, but we love to buy." Which is why we want our interactions to be unique and meet our expectations, solving our problems and providing added-value solutions that prompt us to close the sales cycle.
A good way to achieve personalized sales is to strengthen the pre-visit planning and learn all possible information about a customer before the meeting. In this way, we will be able to individualize the contact with each customer, addressing their needs and offering them specific resources (unique offers, personalized catalogs, etc.).
2. Be capable of addressing the questions and needs of your prospective customer
Users demand immediate information and answers. The more you are able to respond to their inquiries, the greater the feeling the customer will have that you are understanding him, the more trust he will put on you and your business, and, in the end, he will get a better purchasing experience.
3. Use a catalog-based sales app
In order to improve the pre-visit planning and immediately answer the questions presented by users, we need to have all up-to-date information (both in regard to stock and to the customers) anytime, anywhere.
The best way to always have the information at hand and access it is through catalog-based sales apps such as inaCátalog. They help you manage all stock information and facilitate the reporting system; they automate many of the administrative processes and work both on and offline so that you can have the information at all times.
Furthermore, they take advantage of all the benefits of the mobile CRM and the catalogs are much more attractive and interactive, which offers a fresh and innovative view of your products and your business. On the other hand, they allow you to segment catalogs based on various criteria and create personalized marketing pieces, which will help you create unique customer experiences.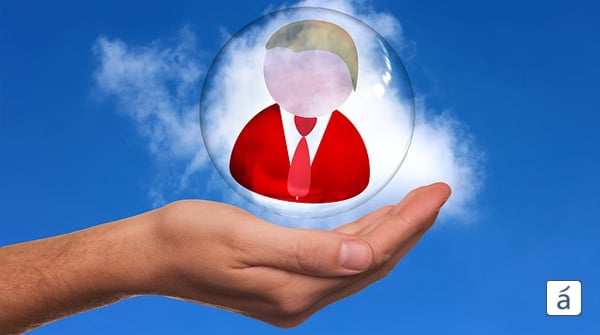 4. Employ active listening techniques
Only by listening to our prospective customers will we be able to get to know them and serve them appropriately. Pay attention to their tastes, their issues, their needs and collect valuable data. All of this will grant you an outlook on how to adapt to them and offer them solutions that satisfy them, generating a bond of trust and increasing their satisfaction.
One of the techniques that is becoming most widespread among salespersons and that will be trending in sales in 2018 is sprint selling. Its essence lies in properly listening to the customer, knowing how to adequately interpret his messages and communicate optimally.
5. Deal with objections and use them as opportunities
One of the biggest mistakes salespersons can make is being afraid of objections. Why? Because they are nothing more and nothing less than sales opportunities; information that the customer provides us so that we can know him better.
We should therefore be able to deal with objections and use them to collect high-value information, anticipate the doubts of other customers and, in summary, optimize each visit.
6. Do not sell products, offer solutions
According to the Hablamos de Emprender platform, "in order to be able to compete in current markets, it is necessary for your sales force to become another advisor rather than a salesperson as such."
In this regard, if we want our representatives to be able to advise the customer during his purchasing process, we should forget about selling products and move on to offering solutions that provide an added value to consumers. Focus on the benefits that they can obtain, the issues they can resolve thanks to them, and even anticipate possible future needs with other items that may come in handy. All of this will exceed the expectations of your visit for your customer and it will translate into a better purchasing experience.
7. Measure, analyze, improve
As stated in the Marketing Directo journal, starting with a good purchasing strategy and a well-planned implementation process is not enough. We must be aware that the market is not static; that we are in an ever-changing landscape and that our competitors will also try to prosper and implement improvements in order to maintain their position in the sector. This is why we should continuously collect and analyze information that helps us improve.
To this end, we will need to have a good reporting system that lets us create reports for each interaction with the customer, have a good dashboard that helps us optimally track sales activities, take advantage of the sales appointment organizer and determine and structure customer KPIs in order to gain loyalty.
Now that you have new resources to improve the purchasing experience that you will offer to your customers, you can learn to measure the accomplishment of your goals and optimally track sales activities, in order to make sure that your objectives are being met and to improve any aspect with greater speed.